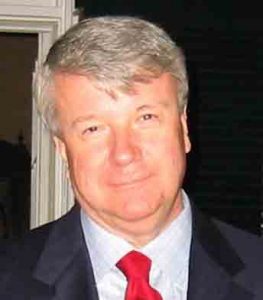 R. Douglas Hulse, Co-Founder, Member of Board of Managers and Chief Executive Officer
Mr. Hulse is the Chief Executive Officer, co-founder and an equity member of BCI LifeSciences LLC. He is also a member of the Company's Board of Managers. Mr. Hulse has over forty years of origination and operations experience, building and commercializing new businesses. He was a Founder of The Sage Group, a consultancy company focused on biopharmaceuticals. While with Sage, Mr. Hulse served as President and Chief Operating Officer of Hemispherx Biopharma, a public biotechnology company in Philadelphia developing novel double stranded RNA therapeutics.
Before founding The Sage Group, Mr. Hulse was Vice President of Business Development for Enzon, Inc., an emerging biopharmaceutical company commercializing proprietary drug delivery technologies. Enzon also was a leading company in protein replacement therapies. While at Enzon, Mr. Hulse completed over 30 transactions, including the acquisition of Genex Corporation.
Prior to joining Enzon, Mr. Hulse specialized in biomedical and advanced materials start-ups, serving as Founder and Chief Executive Officer for growth companies such as i-STAT Corporation, Sunstone, Inc., Envirometrics and Polycyclose Technologies, as well as an environmental process firm, SDTX Technologies. He was also a Vice President of Engelhard Industries (a leading catalyst and environmental technology company, responsible for new ventures, diversification, and strategic planning), and a Vice President and General Manager with Halcon/SD, where he managed Halcon Catalyst Industries, with full P&L responsibility. While at Halcon/SD Group, Mr. Hulse led the team that negotiated and secured the largest chemical joint ventures in Japan. Lastly, Mr. Hulse was responsible for negotiating many of the joint ventures with ARCO Chemical that led to the formation of Oxirane Corporation, a $1 billion petrochemical company.
Mr. Hulse is a Phi Beta Kappa graduate of Princeton University in Chemistry and holds Masters Degrees in Chemical Engineering Practice and Industrial Management from MIT.
Mr. Hulse is a member of the Advisory Board of the Commercialization Center for Innovative Technology (CCIT) in New Brunswick, New Jersey as well as on the Boards of TurnPoint Medical Devices, SDTX Technologies, Inc., Captiva Technologies, Inc. and Carnegie Venture Resources, Inc.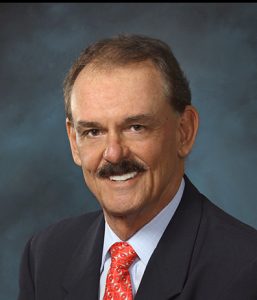 Gordon V. Ramseier, President and Co-Founder
Mr. Ramseier is the President, co-founder and an equity member of BCI LifeSciences LLC. He was also a Founder and a principal of The Sage Group. Prior to establishing Sage, Mr. Ramseier was President and Chief Executive Officer of OncoTherapeutics, an early stage, private biopharmaceutical company focusing on innovative, immunotherapeutic approaches to cancer, located in Cranbury, NJ. He was instrumental in relocating OncoTherapeutics from its founding site in Minneapolis to New Jersey in 1993, recruiting the core management team and securing the company's first round (post-seed) of venture capital financing in excess of $8 million.
From 1990 to 1992, Mr. Ramseier was President of G.V. Ramseier & Associates, an independent consulting firm located in San Diego, CA, which specialized in senior level strategic management consulting to the biomedical and biopharmaceutical industries.
From 1986 to 1990, he was President and CEO of ImmuneTech Pharmaceuticals, Inc., of San Diego. He played a key role in Immunetech's 1989 strategic redirection and acquisition of DURA Pharmaceuticals, Inc., for which the entire company was renamed in 1991.
From 1979 to 1986, Mr. Ramseier was a partner in the Healthcare Industries Practice of Booz, Allen & Hamilton, Management Consultants, specializing in business strategy and marketing issues in a wide variety of healthcare industry sectors. Mr. Ramseier was also Director of Marketing, Gynecological Products at G.D. Searle (1975-1979); and a Product Manager at Pfizer Laboratories (1971-1973). He received his M.B.A. (With Distinction) from the Amos Tuck School of Business Administration, Dartmouth College and his B.S. in Chemistry from Washington & Lee University.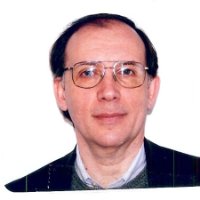 Dr. James Pachence, Chief Scientific Officer
Dr. James Pachence is the Chief Scientific Officer of BCI LifeSciences LLC. He has more than 25 years of experience with the management and development of entrepreneurial life sciences companies, including technology licensing, industrial and academic R&D, and product development with applications in general surgery, cardiovascular repair, neural repair, and cartilage repair. Since July 2008, Dr. Pachence has been President/CEO of Southern Lights Ventures NA, a business and product development group having an emphasis on medical device applications. Previously, Dr. Pachence was the President/CEO of Virium Pharmaceuticals, a specialty pharmaceuticals company focused on developing novel oncology drugs. Virium had two products in Phase II clinical development, as well as a pipeline of earlier stage oncology drugs. The company was sold in April 2008 to Macrochem, a public company.
Dr. Pachence was Founder, President and Chief Scientific Officer of MediMatrix, Inc., which formed the basis of Integra Life Sciences, a public company focused on tissue repair. He was Sr. Vice President of R&D while at Integra, through its public offering in 1994. Five of Dr. Pachence' s projects at Integra led to significant commercial products. His accomplishments include numerous patents, eight commercial product introductions, development of more than 15 pre-clinical assessment programs, and development of eight clinical assessment programs. His academic achievements include 50 major articles, 5 review articles, 6 book chapters, and over 80 presented papers in the field of biomaterials. Dr. Pachence holds a Ph.D. in Biophysics from the University of Pennsylvania (received in 1980, magna cum laude).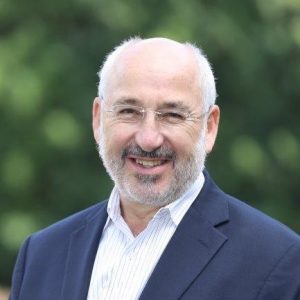 Dr. Martin Lindenberg, SENIOR ADVISOR
Dr. Martin Lindenberg is a Senior Advisor at BCI LifeSciences LLC. He has extensive management, operations and business experience. Dr. Lindenberg is a serial entrepreneur who has started or helped to build over two dozen organizations in the United States over the last 30 years. He was the founding chairman and has served as a director of the Houston Technology Center, a business accelerator, from inception in 1998 until 2016. Dr. Lindenberg was a founder and director of Fannin Innovation Studio, a biomedical development company, from 2005 to 2014. He was also a partner and consultant in the Newport Board Group from 2011 to 2014. Dr. Lindenberg served as Chairman of the Board, President and CEO of Xeotron Corporation from 2000 to 2002, a company subsequently acquired by Invitrogen (IVGN, NASDAQ). From 1994 to 1996, he served as President, CEO and Board Member of RGene Therapeutics, prior to selling the firm to Targeted Genetics (TGEN, NASDAQ).
Earlier, Dr. Lindenberg was director of International Marketing for new cardiovascular drugs at Schering-Plough Pharmaceuticals, doing development and marketing for 42 countries. He served on the board of MDC Group, private investors in Israeli high technology companies. Dr. Lindenberg is an active member of the National Association of Corporate Directors. He holds B.Sc. and Honors, M.D. and MBA, all from University of Witwatersrand, South Africa. Dr. Lindenberg grew up in a family owned manufacturing business in South Africa that expanded from 24 people to become a major brand with over 500 employees before divestiture.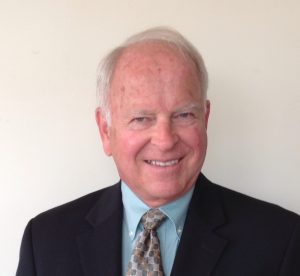 Dr. Richard Wildnauer, Senior Advisor
Dr Richard Wildnauer is a Senior advisor at BCI LifeSciences LLC.. He has over 40 years of experience in senior executive roles growing technology based businesses in the consumer, healthcare and pharmaceutical sectors as well as serving as an independent director on private and family owned company boards. Dr. Wildnauer spent 25 years at Johnson & Johnson, where he held senior executive positions in business development and R&D at three J&J Operating Companies (Janssen Pharmaceutica, McNeil Pharmaceutical and J&J Consumer Company) and at J&J Corporate. Dr. Wildnauer recently served as President and CEO of NeoStrata Inc. focused on developing, marketing and licensing both professional and consumer dermatology, skincare and beauty products. Most recently he was Senior Consultant at Headwaters SC serving business-owning families and family offices with an integrated range of growth advisory services. Currently Dr. Wildnauer is a director on the Boards of Dynamis Skin Science Inc., EpigenCare Inc. and the United Way of Central Jersey. Previously he served as non-executive Board Chairman of EuroMed Inc. He has published numerous scientific articles in dermatology and skin care and holds one patent.
Dr. Wildnauer holds a BS degree in chemistry from St Vincent College, a Ph.D. degree in Biochemistry from West Virginia University and a MBA degree from Rider University. He is a Life-Member of the American Academy of Dermatology and a member of the National Association of Corporate Directors and the American College of Corporate Directors where he holds a Masters Professional Director Certification. Dr. Wildnauer actively supports local entrepreneurship and economic development through volunteer work as a small business and entrepreneur counselor with SCORE.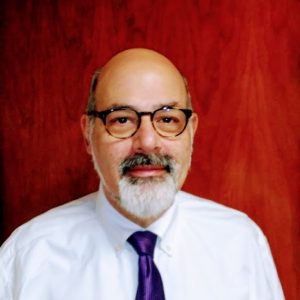 Michael R. Rosenberg, Member of Board of Managers
Michael R. Rosenberg is a member of the Board of Managers of BCI LifeSciences LLC and a member of BCI Advisors Inc., the company's parent. He is also a Senior Managing Director of Bankers Capital International, the company's affiliated investment bank, and a minority holder of the voting stock of BCI Financial Holdings LLC, the firm's parent company. Mr. Rosenberg has over 30 years of experience in corporate operations, technology and banking. He has a focus on Technology, Media and Digital Media, particularly on capital formation and deployment, M&A transactions and strategic advisory, both in the United States and abroad. Prior to entering the financial services industry, Mr. Rosenberg worked in all phases of technology delivery solutions for Fortune 1000 businesses. He is experienced with technology companies including digital image processing and delivery, shopping cart processing, site tracking and analysis, and product recommendation and personalization technologies. Mr. Rosenberg also has extensive experience in marketing and revenue growth strategies in advertising and broadcasting. Mr. Rosenberg received a Bachelor of Science in Engineering (BSE) from Princeton University and holds the series 4, 7, 24, 53, 63, 65, 79 and 99 FINRA Licenses.