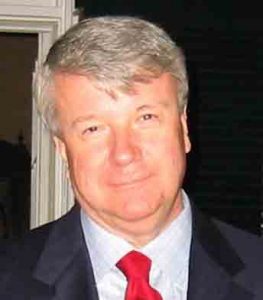 R. Douglas Hulse, Co-Founder, Member of Board of Managers and Chief Executive Officer
Mr. Hulse is the Chief Executive Officer, co-founder and an equity member of BCI LifeSciences LLC. He is also a member of the Company's Board of Managers. Mr. Hulse has over forty years of origination and operations experience, building and commercializing new businesses. He was a Founder of The Sage Group, a consultancy company focused on biopharmaceuticals. While with Sage, Mr. Hulse served as President and Chief Operating Officer of Hemispherx Biopharma, a public biotechnology company in Philadelphia developing novel double stranded RNA therapeutics.
Before founding The Sage Group, Mr. Hulse was Vice President of Business Development for Enzon, Inc., an emerging biopharmaceutical company commercializing proprietary drug delivery technologies. Enzon also was a leading company in protein replacement therapies. While at Enzon, Mr. Hulse completed over 30 transactions, including the acquisition of Genex Corporation.
Prior to joining Enzon, Mr. Hulse specialized in biomedical and advanced materials start-ups, serving as Founder and Chief Executive Officer for growth companies such as i-STAT Corporation, Sunstone, Inc., Envirometrics and Polycyclose Technologies, as well as an environmental process firm, SDTX Technologies. He was also a Vice President of Engelhard Industries (a leading catalyst and environmental technology company, responsible for new ventures, diversification, and strategic planning), and a Vice President and General Manager with Halcon/SD, where he managed Halcon Catalyst Industries, with full P&L responsibility. While at Halcon/SD Group, Mr. Hulse led the team that negotiated and secured the largest chemical joint ventures in Japan. Lastly, Mr. Hulse was responsible for negotiating many of the joint ventures with ARCO Chemical that led to the formation of Oxirane Corporation, a $1 billion petrochemical company.
Mr. Hulse is a Phi Beta Kappa graduate of Princeton University in Chemistry and holds Masters Degrees in Chemical Engineering Practice and Industrial Management from MIT.
Mr. Hulse is a member of the Advisory Board of the Commercialization Center for Innovative Technology (CCIT) in New Brunswick, New Jersey as well as on the Boards of TurnPoint Medical Devices, SDTX Technologies, Inc., Captiva Technologies, Inc. and Carnegie Venture Resources, Inc.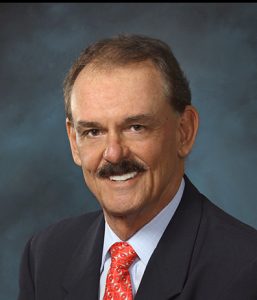 Gordon V. Ramseier, President and Co-Founder
Mr. Ramseier is the President, co-founder and an equity member of BCI LifeSciences LLC. He was also a Founder and a principal of The Sage Group. Prior to establishing Sage, Mr. Ramseier was President and Chief Executive Officer of OncoTherapeutics, an early stage, private biopharmaceutical company focusing on innovative, immunotherapeutic approaches to cancer, located in Cranbury, NJ. He was instrumental in relocating OncoTherapeutics from its founding site in Minneapolis to New Jersey in 1993, recruiting the core management team and securing the company's first round (post-seed) of venture capital financing in excess of $8 million.
From 1990 to 1992, Mr. Ramseier was President of G.V. Ramseier & Associates, an independent consulting firm located in San Diego, CA, which specialized in senior level strategic management consulting to the biomedical and biopharmaceutical industries.
From 1986 to 1990, he was President and CEO of ImmuneTech Pharmaceuticals, Inc., of San Diego. He played a key role in Immunetech's 1989 strategic redirection and acquisition of DURA Pharmaceuticals, Inc., for which the entire company was renamed in 1991.
From 1979 to 1986, Mr. Ramseier was a partner in the Healthcare Industries Practice of Booz, Allen & Hamilton, Management Consultants, specializing in business strategy and marketing issues in a wide variety of healthcare industry sectors. Mr. Ramseier was also Director of Marketing, Gynecological Products at G.D. Searle (1975-1979); and a Product Manager at Pfizer Laboratories (1971-1973). He received his M.B.A. (With Distinction) from the Amos Tuck School of Business Administration, Dartmouth College and his B.S. in Chemistry from Washington & Lee University.
Robert Dickey IV, Chief Corporate Development Officer
Robert Dickey IV is Chief Corporate Development Officer of BCI LifeSciences LLC. Mr. Dickey has more than 25 years of senior executive experience, primarily as a CFO or Board member, leading life science and medical device companies, both privately held and publicly traded, ranging from preclinical development to commercial operations and across a variety of disease areas and medical technologies. Mr. Dickey also has advanced experience in investment banking, mostly at Lehman Brothers, with a background split between M&A and capital markets transactions.
Although no longer registered as an investment banker or financial advisor, Mr. Dickey is experienced in all stages of the corporate lifecycle, including start-up and early-stage fundraising, going public, high growth, turnarounds and exit strategies. His expertise includes public and private financings, M&A, partnering/licensing transactions, project management, overseeing company's finance and accounting functions, and Chapter 11 reorganizations, as well as interactions with Boards, venture funds, shareholders and the financial community. Prior to becoming an advisor to life science companies he served as full time CFO for Caladrius Biosciences (CLBS), Tyme Technologies (TYME), StemCyte, Locus Pharmaceuticals and Protarga, Inc., among others. Mr. Dickey is currently on the Board and Audit Committee Chair of Emmaus Life Sciences, a public company with an approved drug for sickle cell disease, on the Board of Angiogenex Inc. a public company out of Memorial Sloan Kettering and part of the Leadership Team at Cell One Partners. He previously served on the Boards of Sanuthera and Protarga, which was acquired by Daiichi Sankyo.
Mr. Dickey holds an AB from Princeton University and an MBA from The Wharton School, University of Pennsylvania.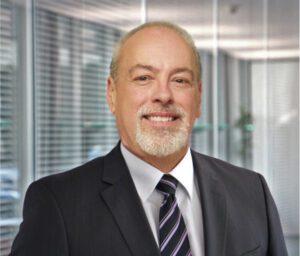 Glenn Kazo, Chief Technical Officer
Mr. Kazo is the Chief Technical Officer of BCI LifeSciences LLC. He has over thirty years of experience in the healthcare industry as a C-Suite senior executive, corporate officer and scientist, with extensive skills in strategic planning, corporate finance, venture investing, business development, and product marketing, worldwide.
Mr. Kazo was a co-founder of Enzon, Inc., the pioneering drug delivery company that created Pegylation technology. As Vice President of Sales & Marketing, he launched ADAGEN® and ONCASPAR® and headed the joint steering committee that developed PEG-INTRON®, the first "blockbuster" long acting biologic. He built and managed a successful business development and licensing team, focusing on Pegylation, a business that has generated more than $180 billion in sales to date on ten FDA-approved products.
Following his successes at Enzon, Mr. Kazo held key management positions at Focal, Inc. (Genzyme-Sanofi), including Vice President of Corporate Development, where he was instrumental in listing the company's common shares on Nasdaq through an initial public offering of securities. He later became US General Manager and a member of the Board of Directors of XTLBio (NasdaqCM: XTLB) where he established collaborations with several biopharma companies developing hepatitis products, and assisted in listing the company's common shares on the London Stock Exchange. Mr. Kazo also held senior management positions with Antibiotics, Inc., a private anti-infective/cardiovascular company and subsequently served as President and Chief Operating Officer at Prolong Pharmaceuticals LLC.
Mr. Kazo is a founder and/or member of the board of directors of several early stage biopharma, medical device and agricultural biotech companies. He was also the founding Chair of the Biotechnology Industry Organization (BIO) Strategic Development Committee, and actively participates in industry/trade association meetings. Mr. Kazo is a graduate of Rutgers University with a Bachelor of Science and a Master's degree in Biochemistry.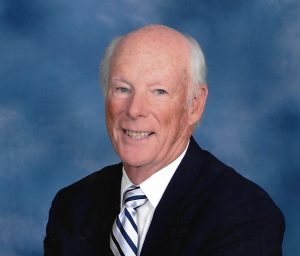 Tom Lytle, Chief Strategic Officer
Mr. Tom Lytle is the Chief Strategic Officer of BCI LifeSciences LLC. He is an experienced pharmaceutical and biotechnology executive with over 40 years of industry experience. During his career, Mr. Lytle has held positions of increasing responsibility in pharmaceutical and biotechnology sales, sales management, marketing, marketing management, new product commercialization and executive management with companies including Pfizer, Lederle, Cytogen and Amgen. Within these roles, Mr. Lytle developed and implemented innovative programs, pioneered marketing teams through his hands-on leadership and eventually ran nationwide teams for the aforementioned market leading companies. As Senior Vice President at Cytogen, he was the Senior commercial officer with responsibility for sales, marketing and all other commercial activities. As Vice President, New Products at Amgen, he established a New Products group within Sales and Marketing designed to expand the company's capability for successfully launching new products. During his more than 23 years at Pfizer, Mr. Lytle led marketing campaigns for products that were considered breakthroughs in their category. He has worked in multiple therapeutic categories and has focused on building brands and developing talent to create high performing teams.
In 2011, Mr. Lytle founded Melanovus Oncology, Inc., a late pre-clinical stage company focused on melanoma and other skin cancers. In December 2014, he took Melanovus to a successful exit with the sale of the firm to Cipher Pharmaceuticals. As CEO, he led efforts to raise capital, secure SBIR grants, expand the patent portfolio and advance the science. He most recently was Chief Executive Officer for Assuage Pharmaceuticals, a spin-out from the Torrey Pines Institute for Molecular Studies.
Mr. Lytle was an Adjunct Professor at the University of the Sciences in Philadelphia for over 6 years teaching graduate level courses in Sales, Pharmaceutical Marketing, and Competitive Intelligence & Business Strategy. In 1993, he retired from the US Army as a Colonel after 26 years of active and reserve service.
Mr. Lytle earned a BBA in Marketing from Western Michigan University, and an MBA in Marketing and Management from LaSalle University in Philadelphia. He is a member of the Board of Directors for the Cleveland Clinic Martin Health Foundation in Martin County, Florida, a certified SCORE mentor and has acted as a Guardian on multiple Honor Flights escorting veterans to Washington, DC.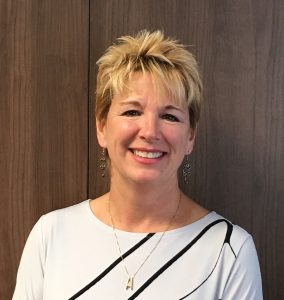 Laurel Groven, Chief Commercial Officer
Ms. Groven is the Chief Commercial Officer of BCI LifeSciences LLC. She has more than 25 years of diagnostic medical device and supply experience gained in both large corporations (Roche Diagnostics and Baxter Healthcare Corporation) and numerous startups. Ms. Groven has held senior executive positions in sales, marketing and product development bringing numerous and diverse technologies from concept through global commercialization, mostly new innovations.
Prior to joining BCI LifeSciences, Ms. Groven was the VP Strategic Marketing and Business Development for Smart Meter, developers of iGlucose® Diabetes Management Solution based in Tampa. She led the global commercialization of a cellular diabetes blood glucose monitoring solution disrupting consumers' and healthcare providers' traditional management of diabetes. Through Ms. Groven's leadership, within 18 months, Smart Meter gained a presence in a mature US diabetes market and gained early traction in Europe and the Middle East.
From 2012 through 2015, Ms. Groven led a Class II epilepsy seizure detection venture within Cyberonics®, a $350 million Houston epilepsy implantable business. Ms. Groven led a product concept through development, gained CE Mark and trialed it in Europe. Through these efforts, she and her team created US strategies and negotiated with the FDA on the approval path for the first home monitoring device in the epilepsy market space.
Ms. Groven also brings to BCI LifeSciences LLC a distinguished ten-year career at Roche Diagnostics and a twenty-year career at Baxter Healthcare Corporation in various global leadership roles. At Roche, she led a $300 million technology platform replacement for the Accu-Chek diabetes product platform responsible for a $2 billion annual revenue stream. Ms. Groven has directed the life cycle management of the company's multi-billion-dollar diabetes consumer and hospital multi-product global portfolio. At Baxter Healthcare Corporation, she started and later led their first capital equipment business of medication dispensing growing it into a $23 million global business.
Ms. Groven graduated from Northeastern Illinois University with a BA in Business Administration and currently resides in South Florida.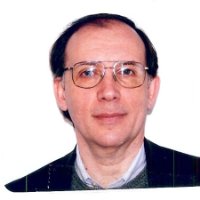 Dr. James Pachence, Chief Scientific Officer
Dr. James Pachence is the Chief Scientific Officer of BCI LifeSciences LLC. He has more than 25 years of experience with the management and development of entrepreneurial life sciences companies, including technology licensing, industrial and academic R&D, and product development with applications in general surgery, cardiovascular repair, neural repair, and cartilage repair. Since July 2008, Dr. Pachence has been President/CEO of Southern Lights Ventures NA, a business and product development group having an emphasis on medical device applications. Previously, Dr. Pachence was the President/CEO of Virium Pharmaceuticals, a specialty pharmaceuticals company focused on developing novel oncology drugs. Virium had two products in Phase II clinical development, as well as a pipeline of earlier stage oncology drugs. The company was sold in April 2008 to Macrochem, a public company.
Dr. Pachence was Founder, President and Chief Scientific Officer of MediMatrix, Inc., which formed the basis of Integra Life Sciences, a public company focused on tissue repair. He was Sr. Vice President of R&D while at Integra, through its public offering in 1994. Five of Dr. Pachence' s projects at Integra led to significant commercial products. His accomplishments include numerous patents, eight commercial product introductions, development of more than 15 pre-clinical assessment programs, and development of eight clinical assessment programs. His academic achievements include 50 major articles, 5 review articles, 6 book chapters, and over 80 presented papers in the field of biomaterials. Dr. Pachence holds a Ph.D. in Biophysics from the University of Pennsylvania (received in 1980, magna cum laude).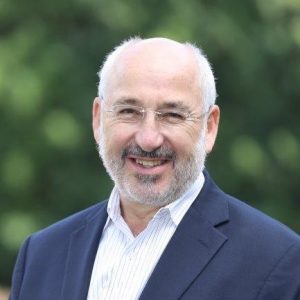 Dr. Martin Lindenberg, SENIOR ADVISOR
Dr. Martin Lindenberg is a Senior Advisor at BCI LifeSciences LLC. He has extensive management, operations and business experience. Dr. Lindenberg is a serial entrepreneur who has started or helped to build over two dozen organizations in the United States over the last 30 years. He was the founding chairman and has served as a director of the Houston Technology Center, a business accelerator, from inception in 1998 until 2016. Dr. Lindenberg was a founder and director of Fannin Innovation Studio, a biomedical development company, from 2005 to 2014. He was also a partner and consultant in the Newport Board Group from 2011 to 2014. Dr. Lindenberg served as Chairman of the Board, President and CEO of Xeotron Corporation from 2000 to 2002, a company subsequently acquired by Invitrogen (IVGN, NASDAQ). From 1994 to 1996, he served as President, CEO and Board Member of RGene Therapeutics, prior to selling the firm to Targeted Genetics (TGEN, NASDAQ).
Earlier, Dr. Lindenberg was director of International Marketing for new cardiovascular drugs at Schering-Plough Pharmaceuticals, doing development and marketing for 42 countries. He served on the board of MDC Group, private investors in Israeli high technology companies. Dr. Lindenberg is an active member of the National Association of Corporate Directors. He holds B.Sc. and Honors, M.D. and MBA, all from University of Witwatersrand, South Africa. Dr. Lindenberg grew up in a family owned manufacturing business in South Africa that expanded from 24 people to become a major brand with over 500 employees before divestiture.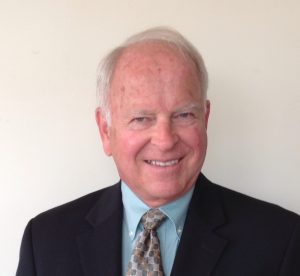 Dr. Richard Wildnauer, Senior Advisor
Dr Richard Wildnauer is a Senior advisor at BCI LifeSciences LLC.. He has over 40 years of experience in senior executive roles growing technology based businesses in the consumer, healthcare and pharmaceutical sectors as well as serving as an independent director on private and family owned company boards. Dr. Wildnauer spent 25 years at Johnson & Johnson, where he held senior executive positions in business development and R&D at three J&J Operating Companies (Janssen Pharmaceutica, McNeil Pharmaceutical and J&J Consumer Company) and at J&J Corporate. Dr. Wildnauer recently served as President and CEO of NeoStrata Inc. focused on developing, marketing and licensing both professional and consumer dermatology, skincare and beauty products. Most recently he was Senior Consultant at Headwaters SC serving business-owning families and family offices with an integrated range of growth advisory services. Currently Dr. Wildnauer is a director on the Boards of Dynamis Skin Science Inc., EpigenCare Inc. and the United Way of Central Jersey. Previously he served as non-executive Board Chairman of EuroMed Inc. He has published numerous scientific articles in dermatology and skin care and holds one patent.
Dr. Wildnauer holds a BS degree in chemistry from St Vincent College, a Ph.D. degree in Biochemistry from West Virginia University and a MBA degree from Rider University. He is a Life-Member of the American Academy of Dermatology and a member of the National Association of Corporate Directors and the American College of Corporate Directors where he holds a Masters Professional Director Certification. Dr. Wildnauer actively supports local entrepreneurship and economic development through volunteer work as a small business and entrepreneur counselor with SCORE.